3M offers specialty products, training and support to body shops to help increase profit efficiency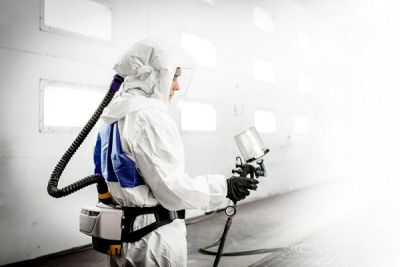 With the pandemic bringing mobility to a halt for the past two years and crashes falling sharply, the collision repair industry has been impacted worldwide.
As a result, 3M has focused its efforts on providing specialist products, training and support to the collision repair industry to help it be more efficient, productive and profitable in the future, said Dave Gundersonpresident and general manager of the Automotive Aftermarket (AAD) division of 3M.
Dave Gunderson
Celebrating his 34th year with 3M, the industry veteran recently shared the top trends in 2022 related to collision repair and how 3M AAD companies are focusing on supporting their customers.
Gunderson pointed to the statistics of a Apple Mobility Trends Reportone of the tools that 3M uses to understand driving behaviors, shows that driving has increased by 100% in the United States and is returning to pre-pandemic levels.
"The good news is that the driving trends are moving more towards an endemic phase, and I look forward to seeing business improve in 2022," he said.
3M focuses on new products to help stores
3M has launched two new solutions during the pandemic to help shops with their collision repair productivity and efficiency: the 3M™ Performance Spray Gun and 3M™ Cubitron™ II Clean Abrasives.
With the current shortage of raw materials, paint companies, like all businesses, have had to increase their costs. Gunderson said the industry is starting to think long-term and focus on solutions that help offset rising costs with product solutions that help with shop productivity and eliminate some of the concerns.
"We've been in the industry for a long time and our job is to bring innovation and solutions to market issues," Gunderson said.
The lightweight and versatile 3M™ Performance Spray Gun was created as an economical and easy to use product for shops. Designed to provide a…