Allstate awards $10,000 to Illinois high school focused on collision repair education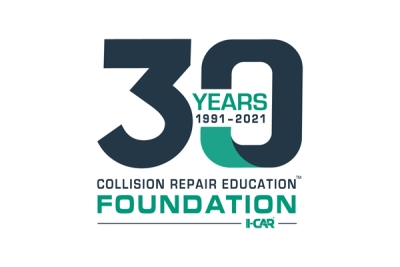 Allstate continued its support of future collision repair professionals by funding a 2021 Collision School Career Readiness Benchmark Grant in partnership with the Collision Repair Education Foundation (CREF).
The $10,000 grant will be awarded to Thornton Fractional High School Center for Academics and Technology, in Calumet City, Illinois, to enhance its collision repair education program. The grant is part of Allstate's $55,000 donation to CREF in 2021.
"The collision repair industry is in a talent crisis," said Sandee Lindorfer, outdoor auto manager for Allstate. "We need to ensure that young people who learn these trades have the right tools to advance their careers. One way to do this is to fund schools to help them have access to the right tools and technology to teach students.
Allstate has supported CREF's efforts since 1991.
"On behalf of the collision school programs that we are able to support through our industry partners, I thank Allstate for their continued support of our efforts," said the general manager. Brandon Eckenrode. "Their generosity extends beyond this monetary donation, which allows us to assist collision instructors with their program budget needs, to include providing vehicle donations and volunteering on our board of directors. ."
Collision School Career Readiness Benchmark Grants recognize schools that excel at training students in collision repair, but who, due to tight school budgets, require additional financial assistance to provide necessary school supplies. teaching to students.
For those interested in applying, applications for the 2022 grants will be available online.
Industry members interested in getting involved and supporting CREF's efforts to assist secondary and post-secondary collision repair training programs should contact Eckenrode at 312-231-0258 or [email protected] .
Source: CREF
More CREF news: