Body Repair Education: Camp, College, Career Fairs and Scholarships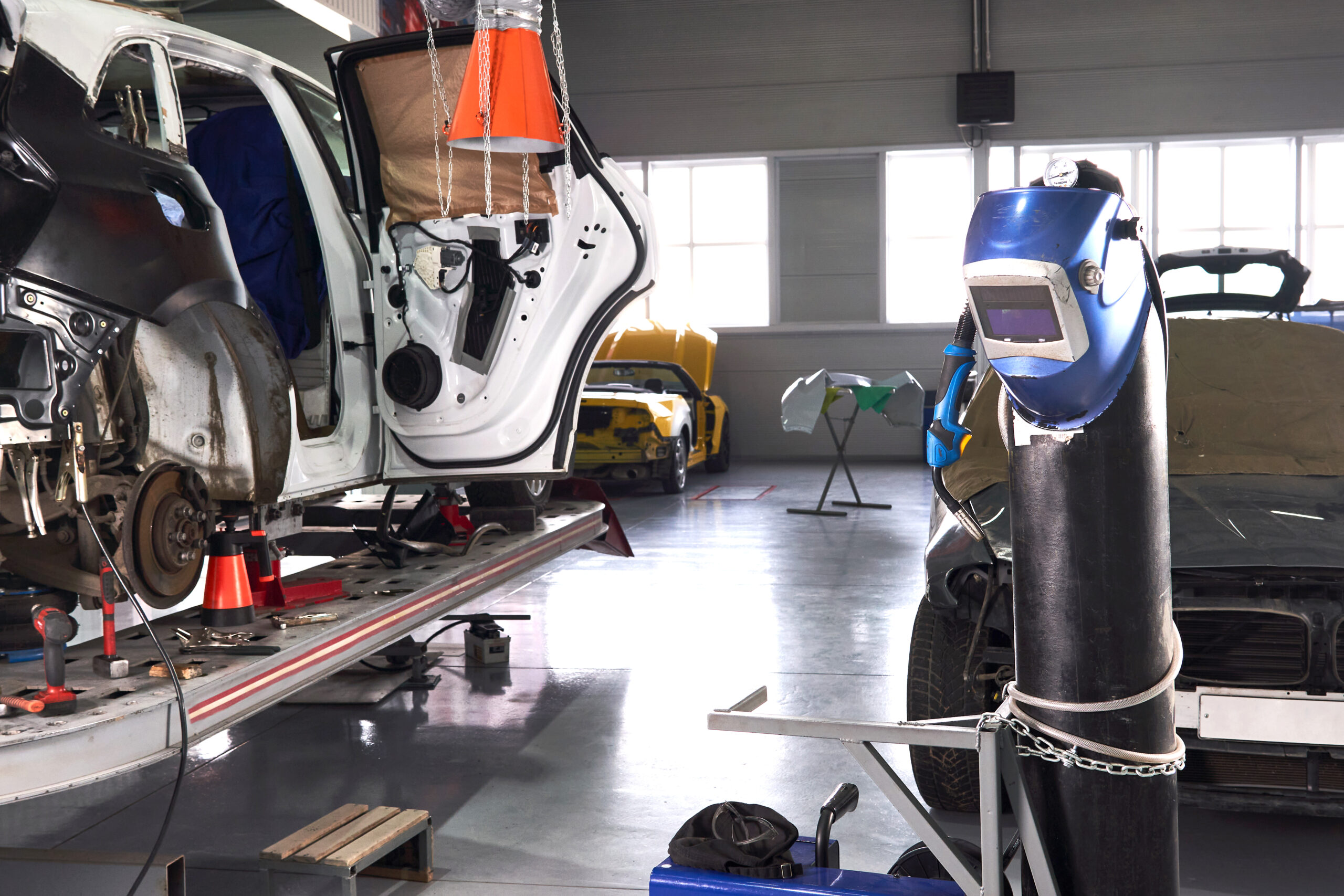 There's a lot going on in the world of collision repair education, from a successful apprenticeship program in California to several upcoming job fairs and the recent announcement of scholarship recipients. collision repair.
Laura Lozano, co-chair of the automotive department at Contra Costa College and professor of collision repair technology, told Repairer Driven News that registration is full for the first time since the COVID-19 pandemic hit in 2020, and nine students compete for six apprenticeships offered by CCC and Collision Engineering. Collision Engineering is a national workforce development program founded by Enterprise Holdings and Ranken Technical College. The CCC is one of four participating colleges.
"Generally, thanks to COVID, over the past two years we've had enrollment as low as four students, so the increase has been substantial this semester," Lozano said. "Last semester we scored less than 20 out of 27. Before that it was 10."
Six of the students who started this semester signed up when they attended a two-day summer camp, called "CCC Automotive Camp," in June. In total, there were 18 attendees, both current high schools and recent graduates from the area. They worked on four stations: MIG welding, spot welding, polishing and finishing. Students also got to hear from guest speakers representing local industry, including B&S Hacienda Auto Body, Barsotti's Body and Fender, and Mercedes-Benz of Walnut Creek.
"Summer camp workstations were supported by the same industry partners who help us run manufacturer training for collision engineering students," Lozano said. "During the collision engineering program we have four series of classes where students come outside of the regular class schedule and they train directly with industry. Industry comes to the college and organizes the classes technician-level meetings with these students.
The trainings last from one to three days. MIG welding is led by John Helterbrand, I-CAR Instructor and National Collision Engineering Program Director; spot welding by Equip Automotive Services, which also manages the program's structural repair training; polish by 3M; and finishing by Sikkens, which offers private training to students in the program.
Nine students on the CCC program have chosen to take an apprenticeship, but there are only six slots, so the first six students who get jobs by the end of September will be guaranteed a slot, it said. -she adds.
The addition of a Workforce Development Coordinator to the program, provided by Collision Engineering, in March of this year has been a great asset to the program and Lozano credits him for the increase in enrollment as well as the success from summer camp.
Due to the camp's success this year, the CCC plans to hold it again next year and may offer more days with broader outreach to high schools in surrounding counties, Lozano said. The college is also considering merging the camp with a CREF career fair so students can gain hands-on camp experience and greater exposure to local industry through the fair.
CREF has let companies in the collision industry know that they will be attending its Fall 2022 High School and College Transportation Student Career Fairs being held across the country on:
Oct. 4 at 3M headquarters in Saint Paul, Minnesota;
Nov. 9 at Kingwood Park High School in Houston, Texas;
Nov. 10 at Collin College in Dallas, Texas; and
December 6 at the Suburban Showcase Conference Center in Detroit, Michigan.
"CREF Career Fairs provide a unique opportunity for collision industry employers to connect with hundreds of students who have been trained for entry level positions and are ready to begin their careers. ", CREF program manager Tiffany Bulak said in a statement. "Engaging with future professionals in the transportation industry is vital for all segments of the industry – collision centers, dealerships and even paint, tooling and equipment companies – as a way to generate brand awareness. brand for the company but most importantly, to showcase the diverse career paths available to the students in attendance.
CREF also has an electronic student resume database with contact information for over 600 colliding students.
Those interested in participating in one of the fairs listed above or collaborating with CREF to plan one in your area can contact Bulak at [email protected] Anyone unable to attend a fair but would like to have their company name introduced to incoming technicians can sponsor packages through CREF for $50 per student including Cintas technician shirts, work pants and a kit of security. To register, contact Bulak.
And industry members interested in getting involved in supporting CREF's efforts to assist secondary and post-secondary collision repair training programs can contact General Manager Brandon Eckenrode at 312-231-0258 or by email. email to [email protected]
In other student news, Ashton Peterson of Wishek, North Dakota, and Daniel Zielinski of Addison, Illinois, each received a $1,000 Michael Busch Memorial Scholarship from the ASE Education Foundation and the University of the Aftermarket Foundation for this school year.
"Ashton and Daniel are two very worthy recipients of these prestigious scholarships," Mike Coley, president of the ASE Education Foundation, said in a statement. "Each has excelled both academically and as a leader in their school and community. Each year, we are honored to be able to award these scholarships in memory of Michael Busch and thank the University of the Aftermarket Foundation for their assistance in administering the scholarships.
The Michael Busch Memorial Scholarships were established in memory of the son of a former collision shop owner and ASE Board Member, Jim Busch, who operated a shop in Issaquah, Washington until his retirement. His son, Michael, was an automotive technology student who tragically lost his battle with cancer.
"Each year, our family is honored to present these scholarships in Michael's memory," Busch said in a statement. "Ashton and Daniel are well deserving of this recognition, and we wish them the best of luck as they pursue their studies. Awarding the Michael Busch Scholarships is a very meaningful way for us to remember Michael by helping to provide support for the next generation of students who are pursuing careers in the collision repair industry.
Two scholarships are awarded each year to applicants who complete high school or who have graduated from high school or who have received a GED certificate. Applicants must also be full-time students or intend to enroll full-time in a two- or four-year college or ASE-accredited post-secondary collision repair program.
UAF awarded 461 scholarships to students across the country this year, which is a "record" $731,350 for this school year. To be considered for the 2023-24 scholarships, students must submit their applications after October 15 at AutomotiveScholarships.com or HeavyDutyScholarships.com.
PICTURES
Featured Image Credit: Mariakray/iStock
More information
Industry groups call for greater involvement in collision repair education
Share this:
Related