Body shops play a vital role in helping to reduce vehicle-related fatalities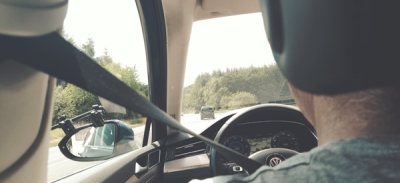 I read a sobering article in The Washington Post recently which I think offers a glimpse of where vehicle technology is likely to go.
The article featured an interview with Jeffrey Michaelwho spent three decades with the National Highway Traffic Safety Administration (NHTSA), and is now at the Johns Hopkins Center for Injury Research and Policy.
He's a car guy. The article said when he is at home he likes to tinker on the 1987 Porsche 911 he bought as a repairman. While with NHTSA, he worked on issues related to seat belts, child restraints, drunk driving, and emergency medical services.
But the article also said this:
"Michael has seen the ability of federal programs to influence safety and cites a gradual reduction in road deaths over 50 years. But in an interview with The Washington Post — days after new NHTSA figures showed the death toll hit a 16-year high — Michael pointed to the nation's failure and the solutions potential.
Be sure to read that again. Road deaths hit a 16-year high.
You have to believe that NHTSA and other regulators are going to put even more emphasis on vehicle and road safety. You have to believe that automakers will move forward to integrate more and better ADAS and telematics features into vehicles. This is going to have an impact on vehicles arriving in stores.
Michael also noted in the interview: "To make things better, we're individually going to have to make concessions on convenience, on driving a bit slower, on caution, on personal responsibility, on the use of our seat belts safety, driving at or below the speed limit, driving responsibly, certainly driving without impairment, without fatigue, without distraction.
The "use our seat belts" part of this quote caught my eye. Our industry has a vital obligation to ensure that these seat belts have been inspected after a vehicle has been involved in an accident. Each car manufacturer has very specific requirements for this.
Even when General Engines revamped its vehicle collision inspection requirements, for example, its position on seat belts has not changed. GM wants…