Body shops should check drug/alcohol, animal policies in the workplace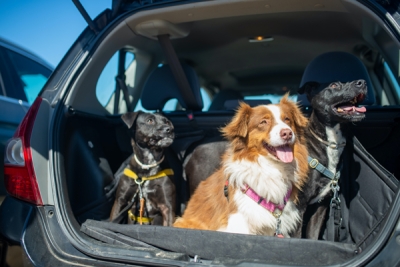 California-based employment attorney Corey King discussed various topics during the Collision Industry Conference (CIC) held earlier this year: company drug and alcohol policies, storage of COVID tests and "service animals" in the workplace.
As more states legalize marijuana, King said, the use of cannabis and related products is increasing. It's a good reminder, he said, for companies to make sure their drug and alcohol policy doesn't include the phrase "under the influence." If so, King said, "this policy is totally untenable and, I would say, totally unenforceable."
In a state where the DUI blood alcohol limit is 0.08, King said, "Do you really want someone to jump behind the wheel of this car to try it when it's blowing a 0.07? They are not in violation of the law or your policy because they are not under the influence of the legal standard for alcohol.
King also said more and more employers are getting requests from employees to bring a "service animal" into the workplace. To qualify as a "service animal" under the US Federal Disabilities Act, it must be a dog or, oddly enough, a miniature horse individually trained to perform tasks for a person. disabled.
"The ADA does not recognize emotional support, comfort, companionship, or custody as a recognized task," King said. "So your emotional support animal is not ADA protected. This applies even if that person brings you a doctor's note that says [they] need that emotional support animal.
If asked to bring an animal to work, the ADA requires employers to "engage in an interactive process…and provide reasonable accommodations that will allow employees with disabilities to perform the essential functions of their jobs." , King said.
Ask what kind of animal it is, he said. If the employee's disability is evident, the investigation is complete and the dog or horse must be cleared. If it's not obvious, ask if the animal is needed because of a disability—but don't ask for documentation of the disability. If so, ask…