CIC Committees Tackle Continuing Shortage of Collision Repair Technicians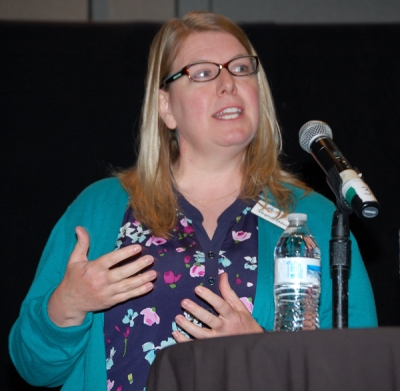 It is not uncommon, in discussions within the collision repair industry about the shortage of technicians for body shop representatives, to point out what they see as the inadequate basic skills of students who follow bodywork training programs.
Educators and other stakeholders at this spring's conference Collision Industry Conference (CIC), however, offered their own perspective on the matter.
"We don't have a recruiting problem. We have a retention problem. Virginia Oden, business and industry education program specialist at Oklahoma Career Tech, said at the meeting held in Oklahoma City. "The way we treat our employees is essential. If you don't give them the opportunity, they will go elsewhere. They'll tell you it's because of the dollar. But people don't quit a job they love and where they feel valued. They leave because of the direction, period.
She said she saw teachers in technical education "working hard every day to instill the passion that they have for this industry in these students, and then when they come into the industry they are treated terribly. They may leave your store and walk down the street to the next store. But if they are treated terribly in this store, they will leave the industry.
"They can get better work and better hours, with less arduous work, by working at Amazon", Oden said. "So it's important that once we have recruited them and are passionate about what we do, we have to treat them with respect. It's not about "today's children". It is each person who breathes. We all want to be treated with respect.
Speaking at CIC, Danish Rollles of American Honda said he once traveled to a southeast auto body shop to visit an internship student while completing the Honda Professional training program at a local school.
"He wasn't there, and I asked, 'Didn't he introduce himself? ", Rounkles said. "No, he was mowing the shop owner's garden. When I told the body shop owner about it, he said, 'I had to pay my dues. pay theirs. As long as the school sends people, I never have to mow my garden. My take: don't assume these kids have to do what you and I did."
bud centerchairman of the CIC Talent Pool and Education Committee, said he too often hears stores and schools pointing to the other as the cause of the tech shortage.
"We need more conversation. People need to be on the same page," Center said.
To that end, the discussion at CIC included panelists sharing ideas on ways to…