Collision repair industry consultant won't let health issues stop him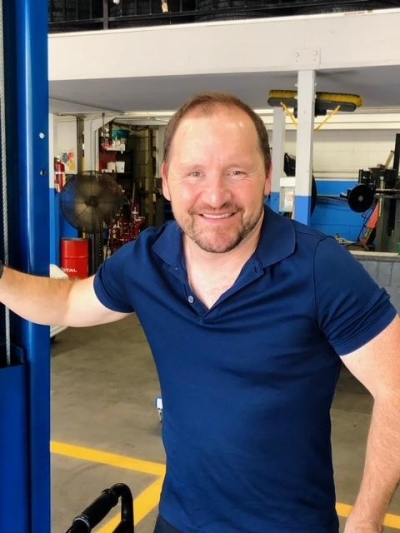 What happens when your body starts to fail you, but your mind is sharper than ever? Are you giving up or reinventing yourself?
It's a question that many people in all industries, including body repair, have to answer at some point in their careers, but usually as they near retirement.
Chis Maimone had to deal with these life-altering issues at the age of 38 due to serious health issues requiring more than 30 surgeries. Many people would naturally have thrown in the towel after encountering a plethora of medical issues like the ones Maimone faced.
But he apparently doesn't know the word "resign" and instead of stepping down, he embraces his new role as an industry consultant focusing primarily on body shops.
Maimone comes from a family of auto body businesses well known throughout Southern California. He earned a bachelor's degree in business administration from California Lutheran University and entered the industry working at Marco Collision Centerswhich has seven locations.
He is immensely proud of the fact that he has played a vital role in the company's success with a passion for the mission of improving the collision repair industry, from the front office to the paint booth and everywhere in between. the two.
Maimone began his career in bottom-up collision repair washing vehicles, but learned all facets of shop operation from day one and progressed quickly, he said.
"After a short period, they put me in charge of the San Gabriel store, where I supervised 50 employees, produced an average daily production of $32,000, generated a gross profit of 50% and obtained a service index (CSI) between 98% and 100%, while keeping all of our DRPs happy," Maimone said. "I oversaw our production process, which required each department to achieve successful daily production while meeting our quality. This required knowing…