Collision repair industry pioneer Sheila Loftus dies at 79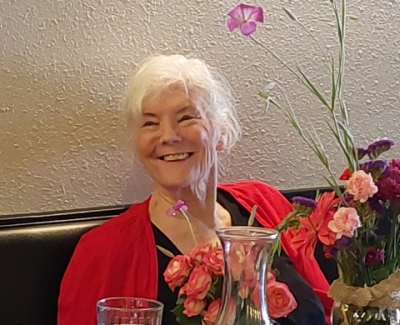 Sheila Loftusan innovator who ran body repair publications and associations, died on May 11. She was 79 years old.
An inimitable businesswoman, a beloved mother, grandmother and friend, and a voracious and enthusiastic lifelong learner, Loftus died of complications from a stroke at Columbia Presbyterian Hospital, New York City, with his family by his side.
Born October 18, 1942, Loftus graduated from Shaw High School and Baldwin Wallace College (now the university), then began her career as a public school math and science teacher in Cleveland, OH. After moving with her family to Washington, D.C., she worked at a daycare center and did freelance photography before pioneering the auto body repair industry as a successful, innovative, and influential woman in a field. predominantly male.
For more than 30 years, Loftus served as the editor and publisher of the DC-based trade magazine Hammer and Dolly and the executive director of Washington Metropolitan Auto Body Association (WMABA). Additionally, she founded the CRASH Networka weekly industry news publication, and co-founded the Women's Industry Network (TO WIN).
In 1996, she was inducted into the auto body repair industry's version of the Hall of Fame, the Hall of Eagles.
Loftus' impact was international in scope. Hammer and Dolly had subscribers around the world, and she reported on industry exhibits, technologies and controversies in Australia, Japan, Taiwan and half a dozen other countries.
But she also wrote about local events and personalities. The articles "Body Man of the Month" and "Women at Work" appeared in each month's Hammer and Dolly.
While Loftus intended to provide men and women in the auto body repair industry with information they could use to succeed—and to protect their health—she also loved to make her readers laugh. . Hammer and Dolly's "Whoopie Car" issue, in which folks in the industry ranked the best cars for sex (and remembered, in G-rated fashion, their exploits from the back), was a big success.
The same was true for the annual swimsuit issue. Both a parody and a tribute to Sports IllustratedHammer and Dolly's version made a model of anyone in the industry brave enough to pose next to a car, truck, van or motorcycle in a bathing suit and with smile.
After Loftus retired from the collision repair industry in 2008, she…