DJ Harrington, "CAR-diologist", helps collision repair centers excel in customer service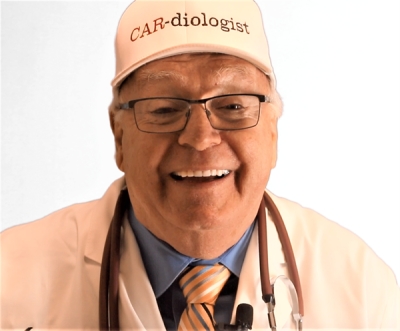 DJ Harington is the President and Chief Executive Officer of Logical Phone, Inc.an Atlanta, Georgia-based international training company that has helped a wide range of automotive businesses.
Harrington is a consultant and trainer to over 1,000 private companies across the country. He trains staff at all levels throughout the year, from operators who answer the phone to customer service representatives, sales staff and all the way to the president.
His years as a sales trainer and motivator for various companies have provided Harrington with an exceptional background that he brings — along with his energy and dynamic personality — to every clinic and seminar.
Harrington is a recipient of the Vicom Group Video training prices. He is a motivator, entrepreneur and keynote speaker, member of the Georgia Speakers Association and the National Speakers Association since 1993, and recipient of the coveted award of Certified conversation Professionala level reached by less than 3% of all national speakers.
What are some of the most common mistakes people make when talking to customers on the phone?
Negative talk is probably number 1. Positivity is contagious and people will take notice. When you improve the performance of the person, they improve. When you improve performance, the total activity improves.
I try to tell people, when you think it's expensive to train someone and get them to leave, try not to train that person and get them to stay.
I think with a lot of people answering the phone today, it comes down to their tone of voice. Do they say hello when it's afternoon? If you're fumbling around and don't even know what time it is, what kind of work are you going to do when you fix the front of their car? It's little things like that.
What else should be considered when a customer calls a collision center?
Efficiency is also very important when it comes to working on the phone. The routing of the customer is essential. You just explained everything about the accident and now…