Supply chain issues, complexity of repairs Major concerns for the collision repair industry in 2022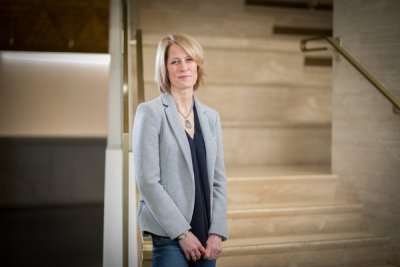 Before the pandemic hit, people in the collision repair industry were mostly concerned about the lack of qualified employees and the growing complexity of OEM repairs.
These issues still exist, but now the crippled supply chain has been added to the equation. It's a whole new world and scary in many ways, so how will body shops navigate these uncertain and troubled times?
Solid, carefully researched and highly relevant data can surely help everyone in this industry. Director/Industry Analyst Suzanne Gotsch from CCC Intelligent Solutions, Inc., is well known for authoring the company's annual crash course since 1995, where she interprets the numbers and predicts what's next. Gotsch's historical perspective backed by data is invaluable to anyone working in the automotive industry.
Gotsch set the stage for this year's report before diving into the numbers.
"It's hard to comprehend that we're almost two full years into the pandemic, but one thing we know for sure: the natural order of things before the pandemic has been altered, leaving us searching for a new normal. or a new rhythm for living, communicating and doing business," she wrote.
Obstacles created by supply chain issues are currently on the minds of bodyshops around the world.
"Despite new twists and ongoing debates about how best to balance public health and economic well-being, the U.S. economy has rebounded, with consumers buying things like cars, homes, furniture, electronic devices and other goods," she said. Due to the increase in demand, supply chains have been pushed to the brink, either due to a shortage of goods or of people to deliver them.
"Whether it's the shortage of semiconductor chips or essential metals for the development of electric vehicles in the automotive industry, or the medical industry realizing that many of the most critical drugs and supplies are only manufactured that overseas, all industries need to re-examine and restructure their supply chains."
The supply-demand imbalance also had a huge impact on U.S. inflation, which hit a 40-year high in December 2021, Gotsch said.
"Labour shortages have also pushed up wages in nearly every industry, with Conference Board data indicating higher wages in 2022," she said. "The disruptions experienced over the past two years have accelerated…