Update: Tesla Building Collision Repair Center in San Antonio, Texas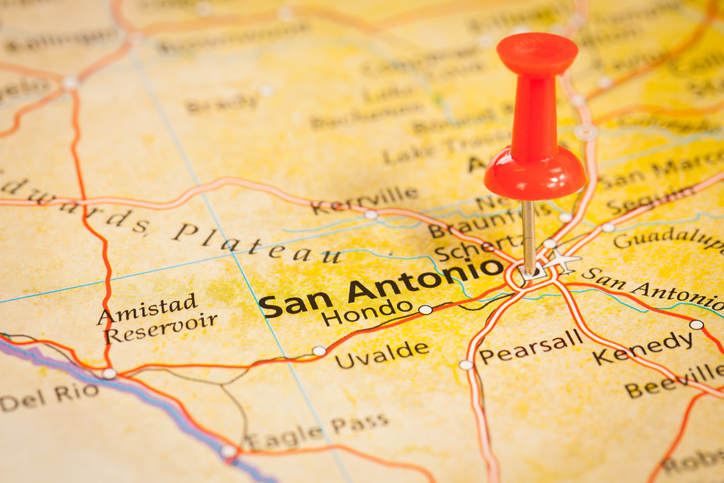 Tesla is building a $6.5 million collision repair center in San Antonio, Texas, according to documents filed with state regulators.
The 40,200 square foot shop would be the third Tesla Collision Center in the OEM's home state of Texas and the 13th in the United States. Construction is expected to begin in July and be completed in April 2023, according to a filing with the Texas department. licenses and regulations.
According to its website, Tesla currently operates collision centers in Houston and Dallas. The new center will be 80 miles northwest of Austin, the site of Tesla's new 1.9 million square foot Gigafactory.
It is unclear what financial impact the new center will have on nearby body shops who have invested time and money to be accepted into the OEM approved repair network. According to Tesla's online store finder, there are six authorized stores located between seven and 80 miles from the new location.
Tesla did not respond to questions from Repairer Driven News on Wednesday evening.
Burl Richards, president of the Auto Body Association of Texas (ABAT), said his store, Burl's Collision, is about five hours from San Antonio, "so it won't affect my business." That being said, I believe it will have an effect on stores within 60 miles, maybe more.
He said he was unaware of any instances where Tesla informed a network store of its intention to open an in-house center near them. "I spoke with a few stores in larger markets that had body shops moving in and they were never officially notified," Richards said.
On Wednesday, Tesla listed 12 collision centers in the United States, including three in California, two in Texas and one in Arizona, Colorado, Florida, Illinois, Maryland, Nevada and Washington. Tesla also listed an overseas collision repair center in London.
The company says its body shops can "perform full structural repairs in addition to light collision work." These are in addition to third-party stores in Tesla's Authorized Repair Network.
The OEM also claims that its Tesla Service Centers are capable of performing "cosmetic repairs to parts such as bumpers, trunks, side mirrors, wheels and windows."
The website directs customers to log into the Tesla app and select "Collision & Glass Repair" to schedule an appointment. "Depending on the severity of the damage, you may be referred to another location," he advises.
The network of in-house collision repair centers has grown by at least four in the past 14 months. In February 2021, Tesla's website said its network had expanded to nine locations, with new centers in California, Arizona, Colorado, Maryland and Nevada. Just two months earlier, Tesla had reported just four sites in three states – two in California, one in Illinois and one in Maryland.
Tesla CEO Elon Musk let it be known in 2018 that he intended to do more repair work in-house.
Musk tweeted that the body repair industry's lack of specialization was causing delays in getting cars back to customers.
"Outdoor repair shops are versatile, meaning they support thousands of makes and models," Musk tweeted. "Tesla collision repair specializes in three areas. Having all the parts in stock and not waiting for insurance approval also makes all the difference."
Musk didn't explain why an in-house Tesla store wouldn't also have to wait for insurance approval, though that could be accomplished through a variety of strategies available industry-wide. Direct repair programs can get the store started right away, or stores can simply charge customers and let them request a refund from a carrier. Tesla started offering its own insurance in 2020.
Other Twitter users on the feed complained that the fault for the delays was Tesla's parts shortage. One expressed fear that Tesla would maintain its own stores at the expense of third parties.
In a May 2018 quarterly earnings report to shareholders, Tesla said its own body shops provided a source of "substantial revenue-generating opportunities."
"We expect service and other losses to decrease significantly over the next few quarters as our service infrastructure becomes much more heavily utilized as our Model 3 fleet size ramps up," Tesla wrote. "There are also significant revenue generation opportunities as we open our own body shops in 2018 to reduce out-of-warranty repair costs and increase our accessory and merchandise offering."
More information
List of Tesla Collision Centers
https://www.tesla.com/en_gb/findus/list/bodyshops/United+States
Musk: Tesla will do 'most' body repairs in-house and fix parts backlogs
Tesla: Company-owned body shops will open this year and could be a revenue hub
Pictures
Featured image courtesy of CraigRJD/iStock
Share this:
Related